Georges Dubœuf
and the Beaujolais Nouveau
Wine grower's son, Georges Dubœuf (1933 - 2020)
He settled in Romanèche-Thorins in 1964, and became a famous Beaujolais wine merchant. The history of Beaujolais Nouveau wines began with an official authorization given in 1951 by the Union Viticole du Beaujolais. At that time, however, the tradition of Beaujolais Nouveau did not extend beyond the borders of the region. It was then that Georges Duboeuf, in love with these greedy, pleasant and tasty wines, decided to make an event of it.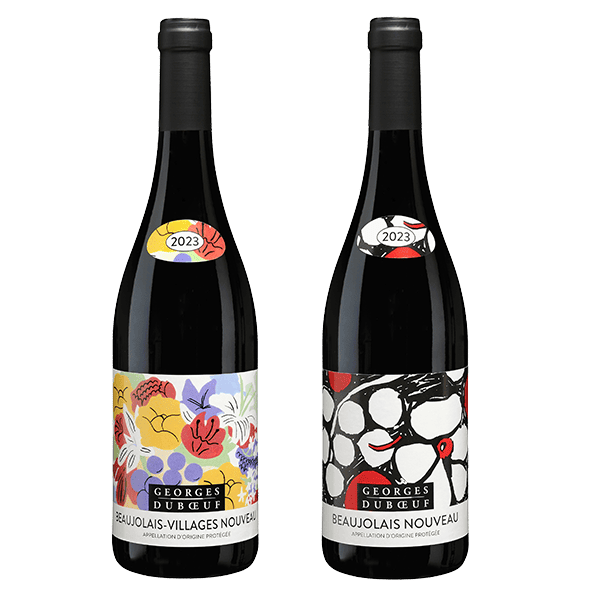 Recognizable by their original labels, Georges' wines met with great success on the international scene. This was the beginning of a worldwide adventure that was confirmed in the 1980s with the arrival of Beaujolais in North America, Australia and Japan.
'' Fifty years later and a loyal presence on these lands, we continue to select healthy, typical, balanced and aromatic wines. ''
An international adventure
An annual festival, for which personalities from all over France come to celebrate the arrival of Beaujolais Nouveau! A great pioneer, Georges Duboeuf promotes these wines internationally, and travels every year to the United States and Japan in particular, to open the first bottles of Beaujolais Nouveau, every third Thursday of November. Even today, the partners of the Georges Duboeuf House continue this beautiful adventure and carry the colors of Beaujolais high, during great celebrations, on all continents.